The 2016 Diocesan Council for the Episcopal Diocese of Mississippi was held in Biloxi this year. As part of the host team, I created some graphics for the event.
The 2016 theme was reflected in this graphic I created for use on all council printed material: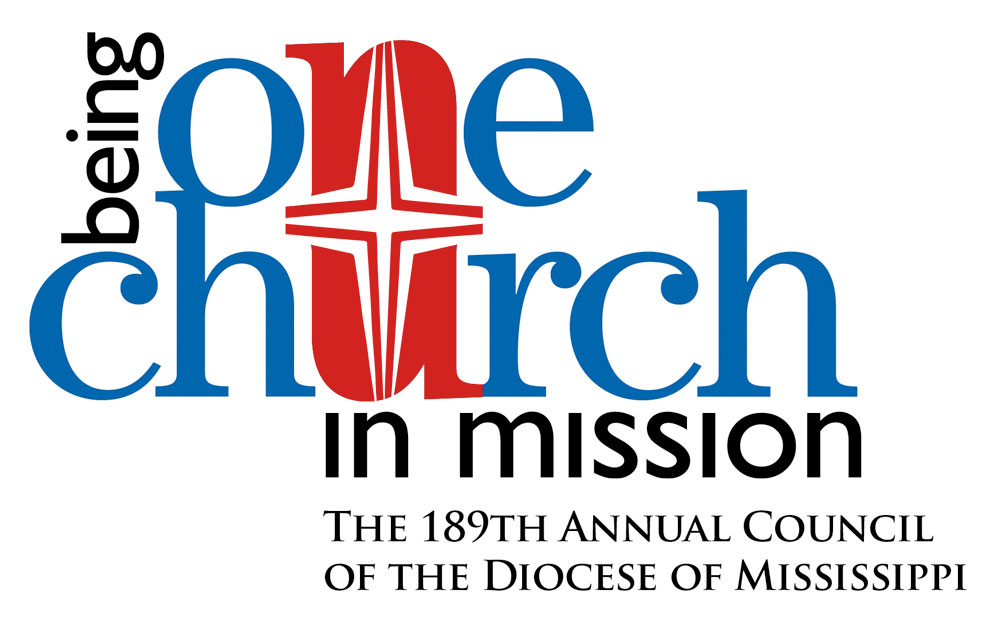 I also created this banner, incorporating a popular message from the Presiding Bishop of the Episcopal Church USA, Michael Curry:

To my delight, it was shared over social media 1000s of times and became a photo destination in the convention hall. Update: This graphic has been picked up by Forward Movement for use on a variety of products. It was also the Episcopal Meme for July 4, 2016.