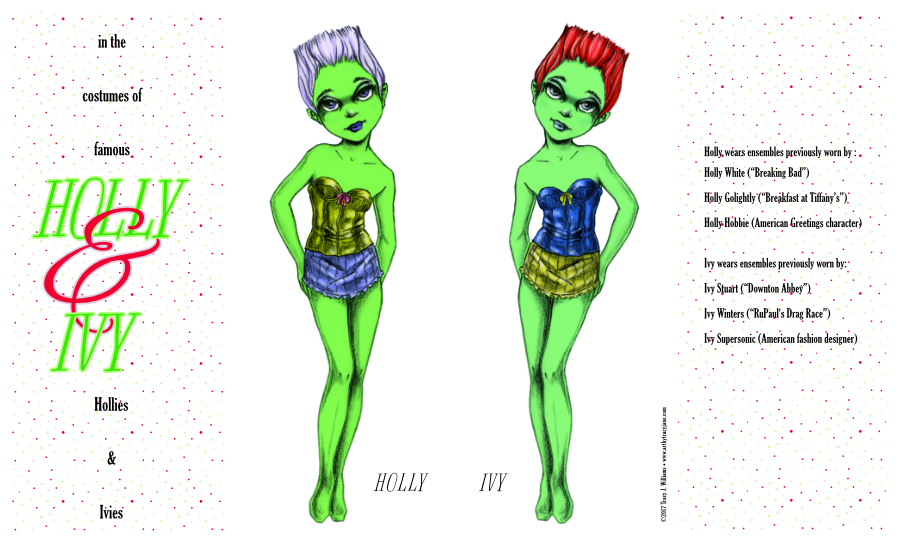 I had the idea of creating a holiday paper doll set based on the Christmas carol, "The Holly and the Ivy". The resulting set has two mirror-imaged dolls: Holly and Ivy. Each has 3 costumes based on famous Holly and Ivy characters, either in film, television, or real life.
Holly has costumes previously worn by: Holly White (Breaking Bad), Holly Golightly (Breakfast at Tiffany's), and Holly Hobbie (American Greetings character).
Ivy wears ensembles previously worn by: Ivy Stuart (Downton Abbey), Ivy Winters (RuPaul's Drag Race), and Ivy Supersonic (American fashion designer).
In the way that 2016's Talaxian Paper Doll set functioned, the costumes fit into the slit under the dolls' chins.